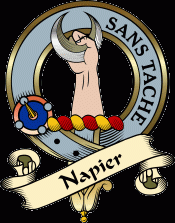 Welcome to Clan Napier in North America
Greetings from Our Chief
My Kinsman,
I would like to welcome you to our continuing Clan Napier in North America website. I very much hope that you will find it useful, informative, interesting and entertaining, I am positive that this is the way forward for our renowned Clan in the 21st century to maintain the link between the members of the greater Napier family, no matter where you live in the world. I am sure that in spirit of John Napier – alias John 'o Logs – he would have been hugely impressed by the remarkable scale of our network and proud of what we have achieved.
I am sure all the members of the Clan Napier in North America continue to appreciate the help we received from the Edinburgh Napier University in establishing the original website. It was important in establishing the link between the University and the members of the Clan Napier, both in the UK and the USA.
I trust and hope that the links between all our members, wherever you live, will go from strength to strength.
Yours very truly,
NAPIER and ETTRICK
January 2016
Motto: Ready Aye Ready
Napier "Nae Peer" – No Equal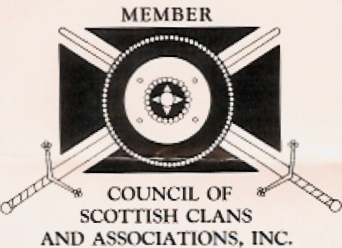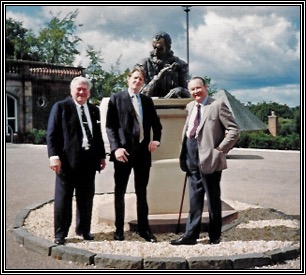 John Hawkins Napier III, Nicholas, son of Lord Napier, and our Chief of the Name and Arms of Napier, Maj. The Hon. Sir Grancis Nigel Napier, 14th Lord Napier and 5th Baron Ettrick, 11th Baronet of Thirlestane at Napier University, August 1998.
Clan Napier is a small clan with no septs. We are "all sorts of conditions of men" and women, Napiers (or variants) by name, descent or adoption in the United States and Canada.
Clan Napier in North America (CNNA) was organized in 1985. Its purposes are charitable, educational, historical, genealogical, commemorative, social and convivial. The Chief of the Name and Arms of Napier appoints his Lieutenant for North America. Members elect other officers every three years at the Annual General Meeting.
__________________________________________
Forest Lodge, The Great Park, Windsor
On the occasion of the founding of Napier Clan organisation in North Alabama, as your chief,
send you fraternal greetings, and warmest good wishes for the success of your venture.
Our mottoes speak for themselves. SANS TACHE (without stain) and READY AYE READY.
March 1985
Our chief, Maj. The Rt. Hon. Lord Napier and Ettrick KCVO, DL, then H.R.H. Princess Margaret, Countess of Snowdon's Private Secretary and Comptroller, wrote the above message on the founding of the Clan Napier in North America on March 9, 1985 at Kilmahew, Ramer, Alabama.
SECRETARY, EDITOR, PUBLISHER